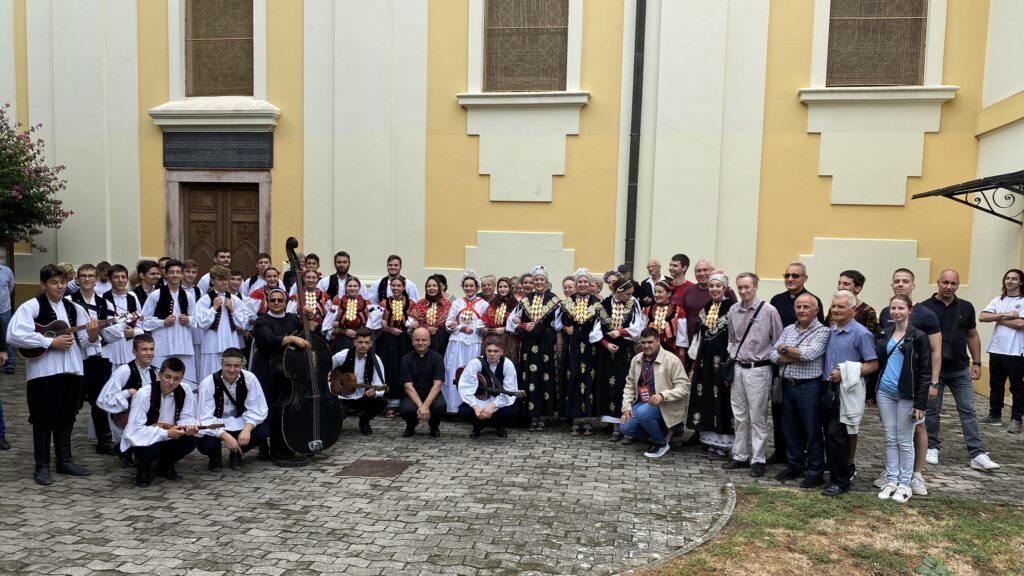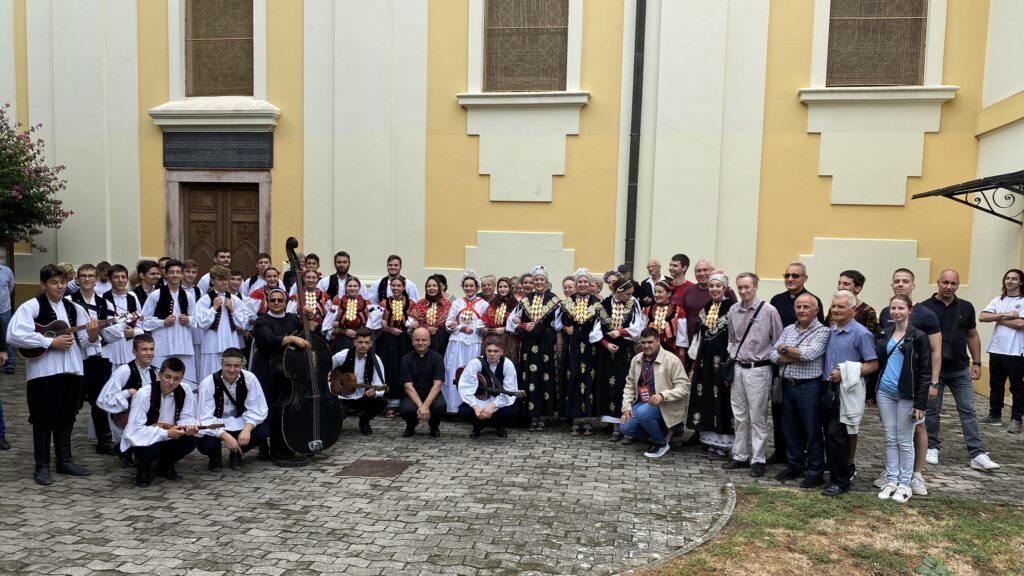 From August 13th to 15th, 2022, FE «Slavonske kraljice» participated in the 18th Srem Folk Fest and the Tambourine Evening in Sremska Mitrovica (Serbia).
KUD "Tena" as the Croatian representative presented songs and dances from several different parts of Croatia. They performed choreographies such as "Zelen Juraj došal je", "Na Ivanje ne radim oranje", "Baranjski svatovski adet" and showed the real wedding customs of Đakovo with "Kumova grana".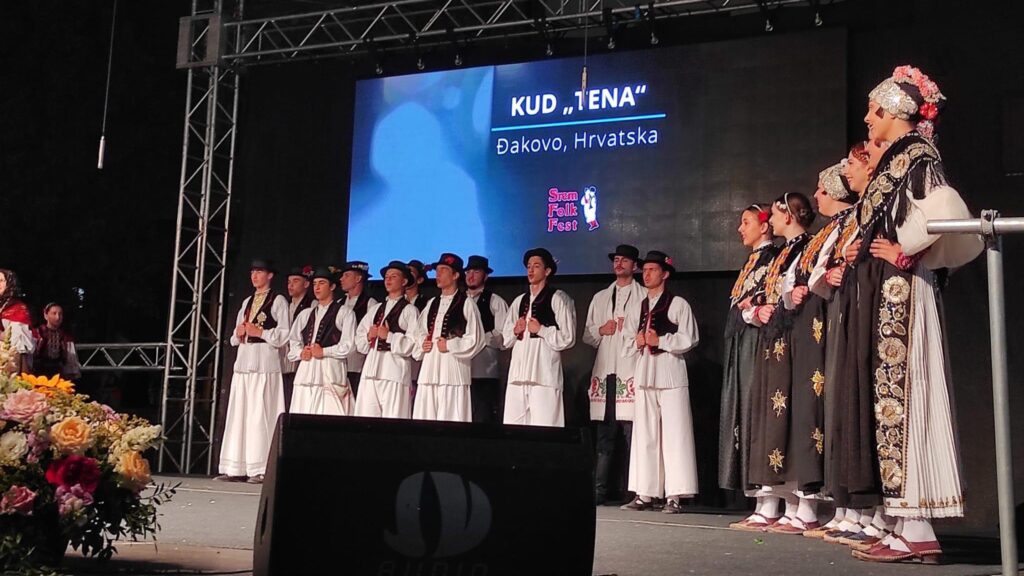 Srem Folk Fest is an international folklore festival that is traditionally held between August 11th and 14th, and is founded and organized by the «SirmiumArt» Culture Center. The goal of the festival is to promote and nurture all world cultures, so every year all participants get to know each other's cultures, as well as the local one.
In addition to classical performances, the members of FE «Slavonske kraljice» took part in the holy mass in the church of St. Dimitri, and it was a special experience because the former pastor of the Đakovo parish, The good shepherd Josip Ivešić, is now located in Sremska Mitrovica as the vicar general of the Diocese of Srijem.
The festival brought together groups from Croatia, Bosnia and Herzegovina, Slovenia, Mexico, Bulgaria, Serbia, Greece and Republika Srpska.