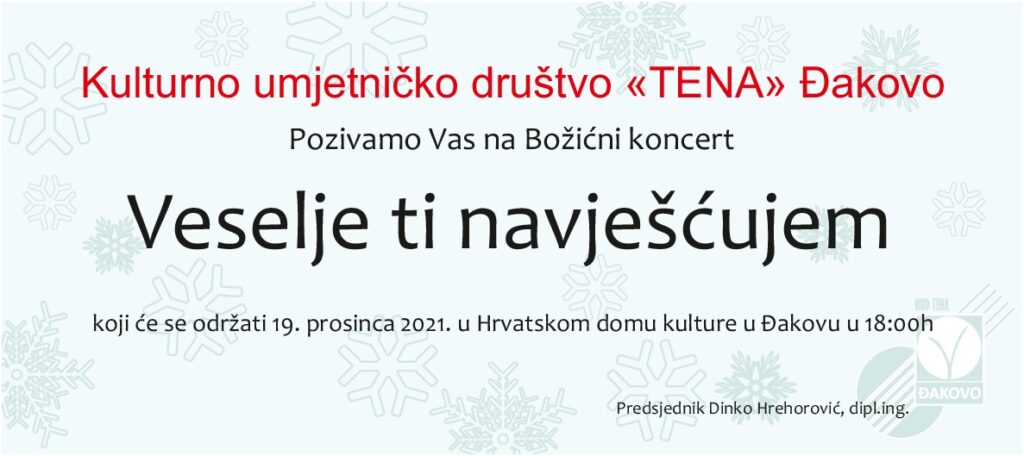 KUD "Tena" will hold a Christmas concert this year as part of the event "To your city for the holidays". The concert will be held on Sunday, December 19, 2021 at the Cultural Center in Đakovo starting at 6 p.m.
At this traditional concert, all sections of KUD "Tena" will be presented. "Zvončići", "Pčelice", "Dukati", "Slavonske kraljice", "Tamburaška škola", "Bećarine" and "Veterani" will contribute to the celebration of the fourth Sunday of Advent with their special program.
In this unpredictable time, "Tena" has managed to adapt to the conditions and times in which it lives and strives to maintain the tradition. However, since we must strictly adhere to epidemiological measures, only a limited number of spectators will be able to enter the hall, which is why we decided to provide online real-time broadcast of the concert for all those who will not be in the hall.
We invite you to join us live or online!