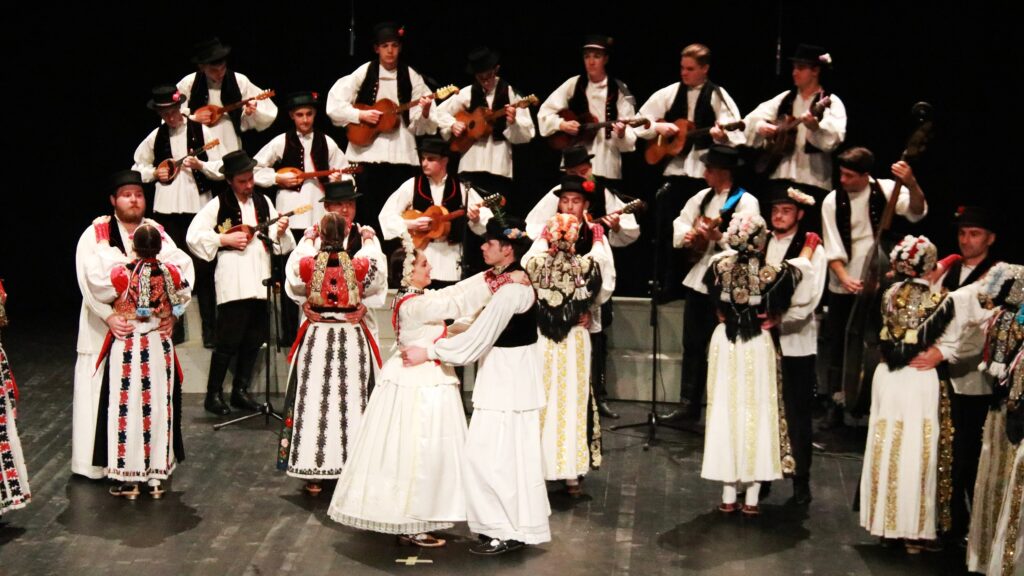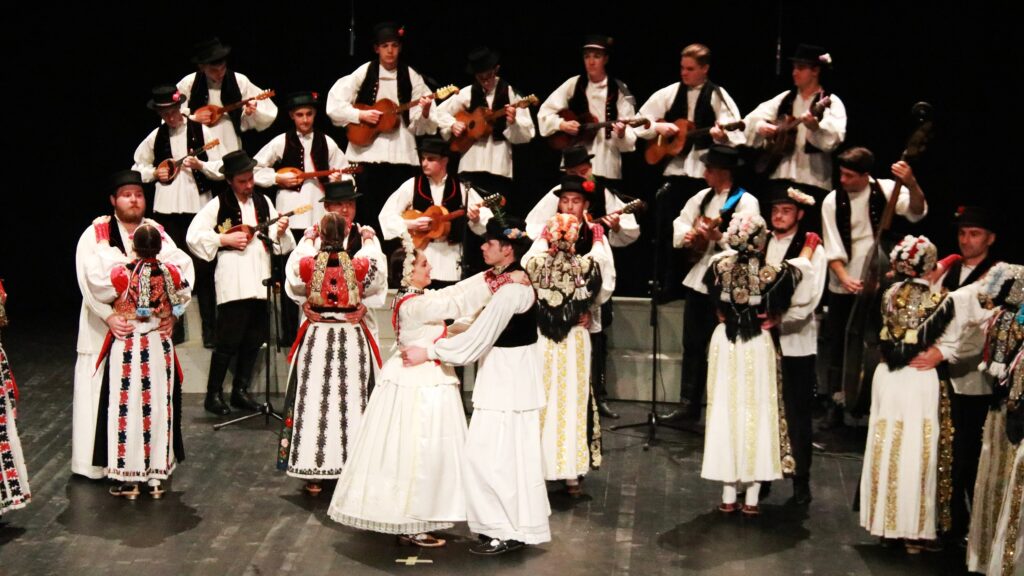 On Sunday, December 19th, 2021, the traditional Christmas concert of KUD « Tena » was held. All sections performed at the concert, and the concert was broadcast online for all those who could not be in the hall.
The Christmas concert called « Veselje ti navješćujem » gathered all active members, from the youngest to the oldest, but also those retired « Veterani ». All sections presented themselves to the audience with selected acts, and in addition to the people in the hall, the concert was viewed by a large number of spectators from their own homes.
« When we take into account the current situation in folklore societies, this concert is a great achievement for us. While other societies are not working, we are lucky to be able to work and work at full speed, and we hope that this will be noticed in the performances as well. It is especially impressive that there were six generations of folklorists and over 130 performers on the stage. », said Enrih Merdić, artistic director of the FE « Slavonske kraljice » and director of this year's Christmas concert.
The broadcast of the concert was organized in cooperation with the Đakovo Live Media Center, and a recording of the concert can be viewed on their Facebook profile.