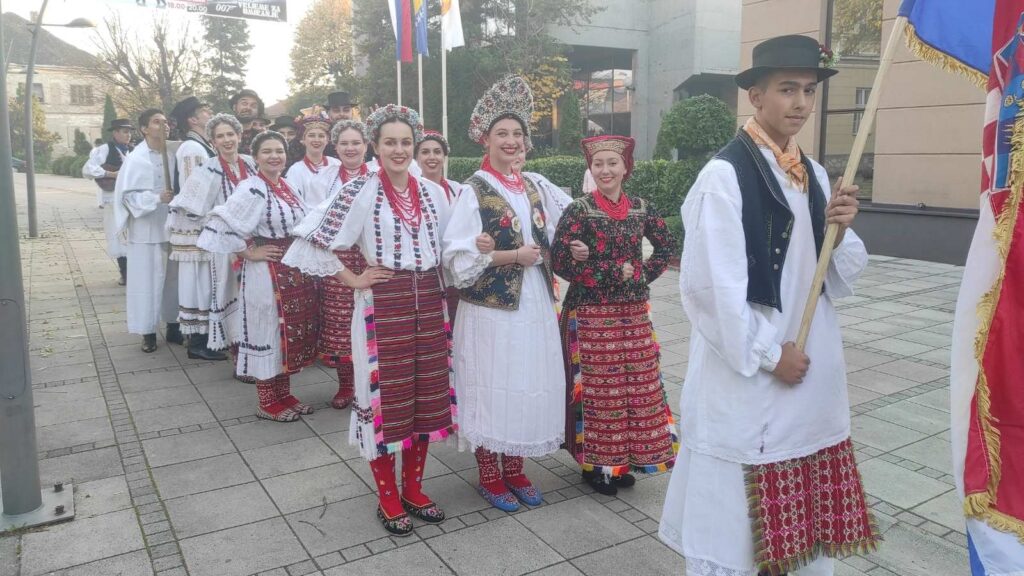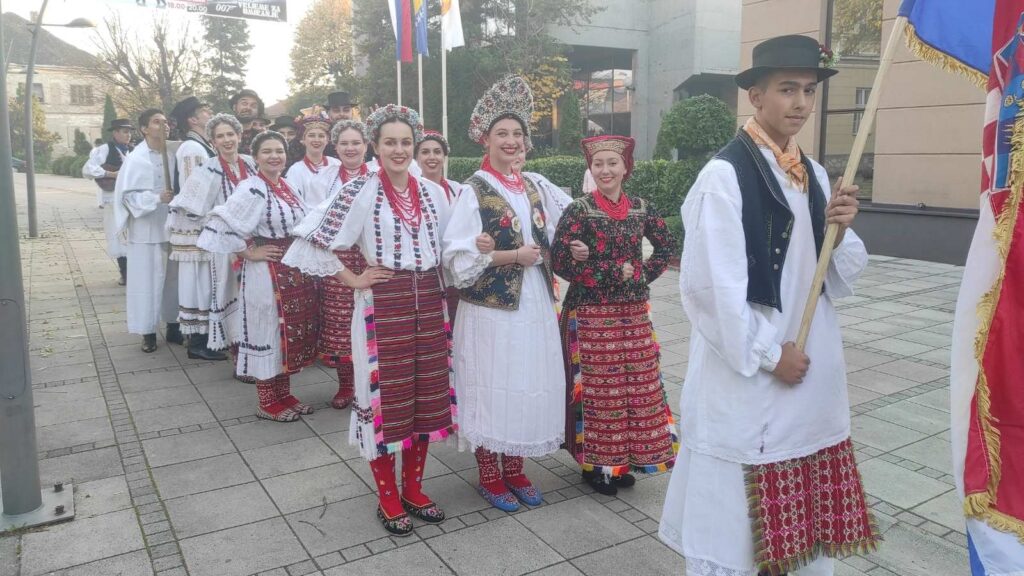 On Sunday, October 31st, 2021, as part of the main festival day, a concert was held for all participants of the festival « Bosiljkovanje » in Derventa (Bosnia and Herzegovina).
Cultural and artistic youth association « Bosiljak » from Derventa traditionally organizes CIOFF international folklore festival « Inter Folk Fest Bosiljkovanje » Derventa, and this year due to the current situation it was a little smaller. This year's four festival days were filled with various cultural activities whose main theme was « Tradition in time and space ».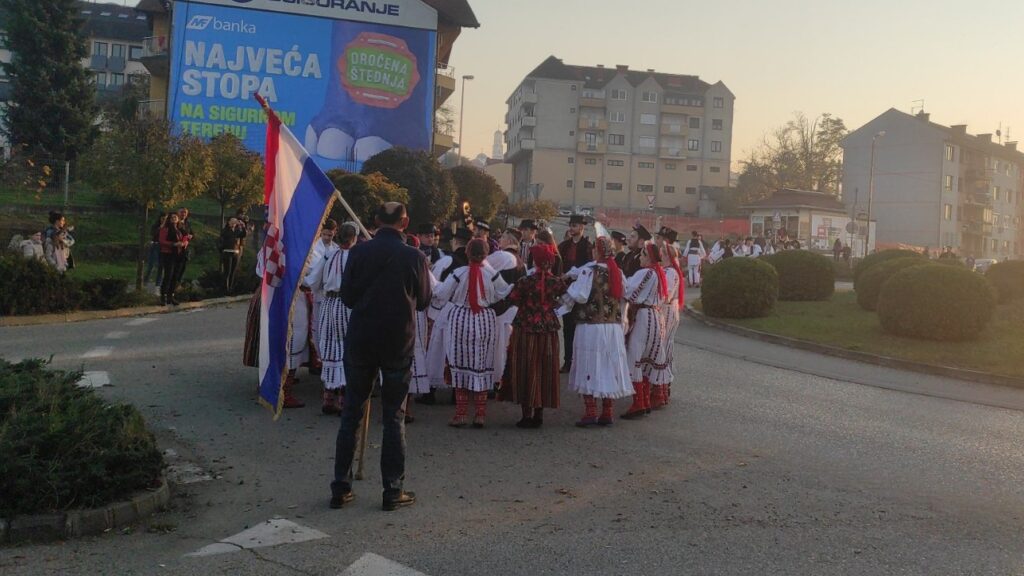 Apart from KUD « Tena », the participants of this year's « Bosiljkovanje » were KUD « Srem » Jakovo (Belgrade, Serbia), KUD « Milovan Gajić » Petrovo (Republika Srpska, B&H), KUD « Modrački mornari » Tuzla Canton (B&H) and of course hosts KUDM « Bosiljak » Derventa (Republika Srpska, B&H), and before the big joint concert, everyone participated in the ceremonial procession from the city center to the Sports Hall where the concert was held.
In addition to the above activities, all participants had their own stand where they presented their own handicrafts, folk costumes and traditional dishes of their region.