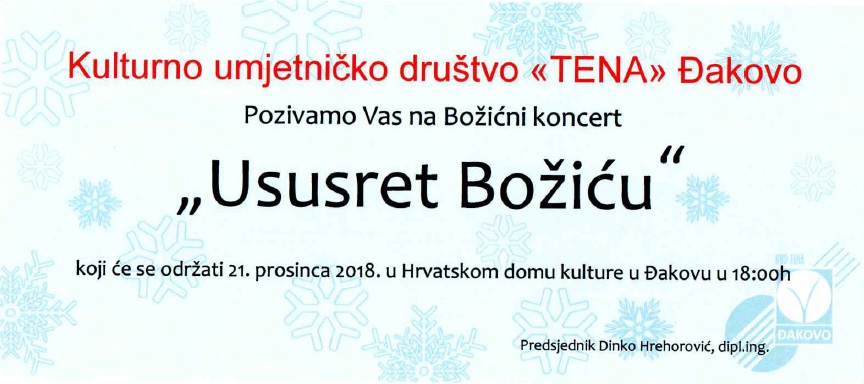 On Friday, December 21st, 2018, starting at 6 pm, there will be a traditional Christmas concert of KUD Tena called « Ususret Božiću ».
The holiday program in the city of Đakovo is almost impossible to imagine without Tena's Christmas concert. We continue the tradition this year with a rich program through which we will share with you the spirit of Christmas. The concert will present all sections of KUD Tena: the youngest group « Zvončići », then « Pčelice » and « Dukati », male vocal group « Bećarine », tamburitza school and the representative ensemble of KUD Tena « Slavonske Kraljice ».
We believe that in front of the full cinema in Đakovo, in the way we know best, with song and dance, we will wish you all the best for the upcoming holidays.
Merry and blessed Christmas and all the best in 2019 wish you members of KUD Tena.