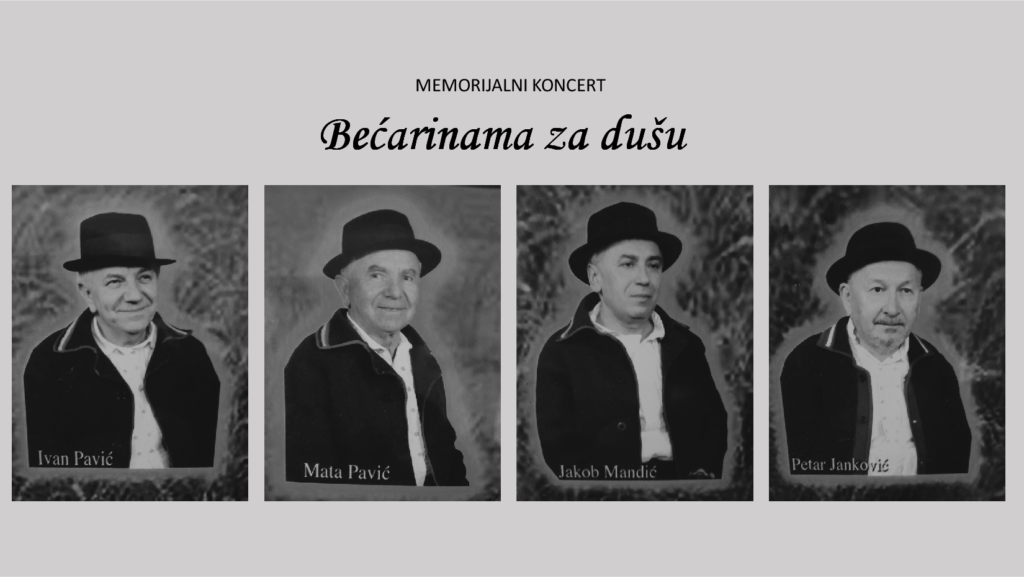 On Tuesday, May 30th 2023, the Memorial Concert «Bećarinama za dušu» was held at the Culture Center in Đakovo. The concert was held in memory of members of MVS «Bećarine» who are no longer with us – Petar Janković, Jakob Mandić, Mata Pavić and Ivan Pavić.
«It is an honor and an opportunity for us to sing together with you tonight and remember our Pera, Jakov, Mata and Iva, who left an indelible mark on our Bećarine» was said at the beginning of the concert.
In addition to Bećarine, the concert program was enhanced by guests: MPS «Baje» (Ivanovac), MPS KUD «Crkvari» (Orahovica), ŽPS «Vranovke» (Vranovci-Bukovlje), MPS «Šokadija» (Stari Mikanovci), MPD «Bocanjevački pajdaši» (Bocanjevci), MPS "Babogredci" (Babina Greda) and Art Voice (Stari Mikanovci).