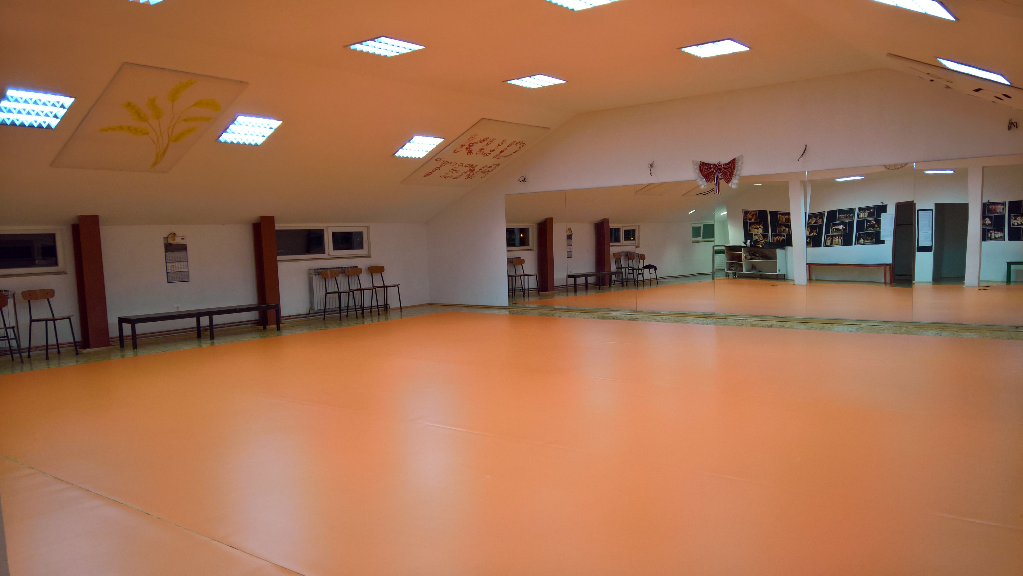 "Grain by grain bread, stone by stone palace", says an old saying. We in KUD Tena could also identify with it.
Let us remind you, at the end of 2014, we struggled with the old premises in which KUD was located – from problems with heating, leaks, electricity, and then at the end of that year with burglaries.
But at the beginning of 2015, thanks to the efforts of good people, we managed to get new premises. Back then, standing in an empty and dusty room, even the most stubborn optimists probably thought it would take years and years for the space to be fully operational. Today, after less than two years, we are in premises that any, much larger and much richer, KUD would not be ashamed of … and all thanks to the work and effort of small people! And recently we got ourselves a new dance floor … 🙂
In the end, we must once again thank everyone who helped us literally cross the path from homelessness to the ownership of such premises in less than two years – thanks to the City of Đakovo, many thanks to the Žito Company, but also to the persistent management of KUD Tena!
Pictures of our rooms
Here you can see what they used to look like and what our new rooms look like after the renovation.