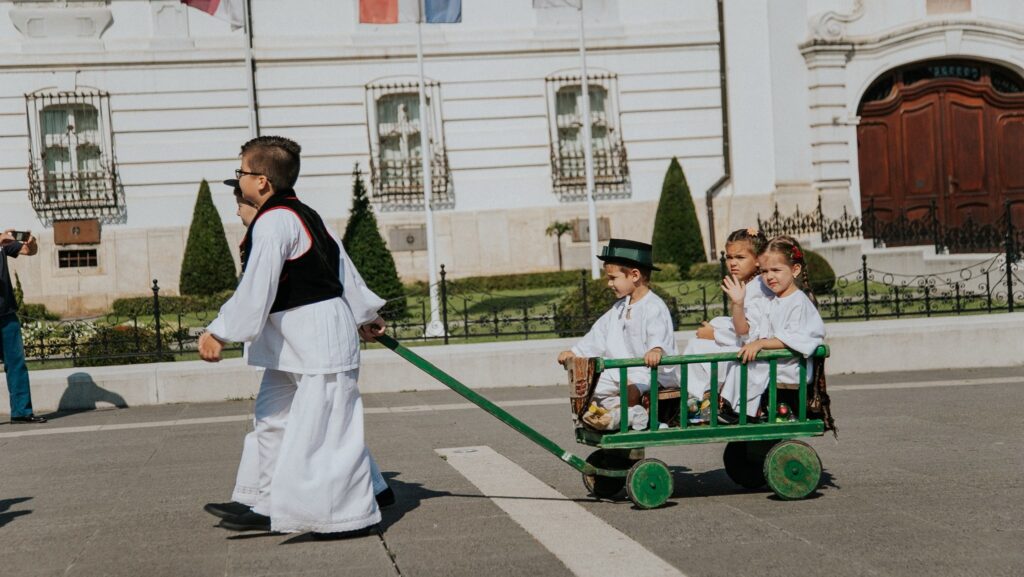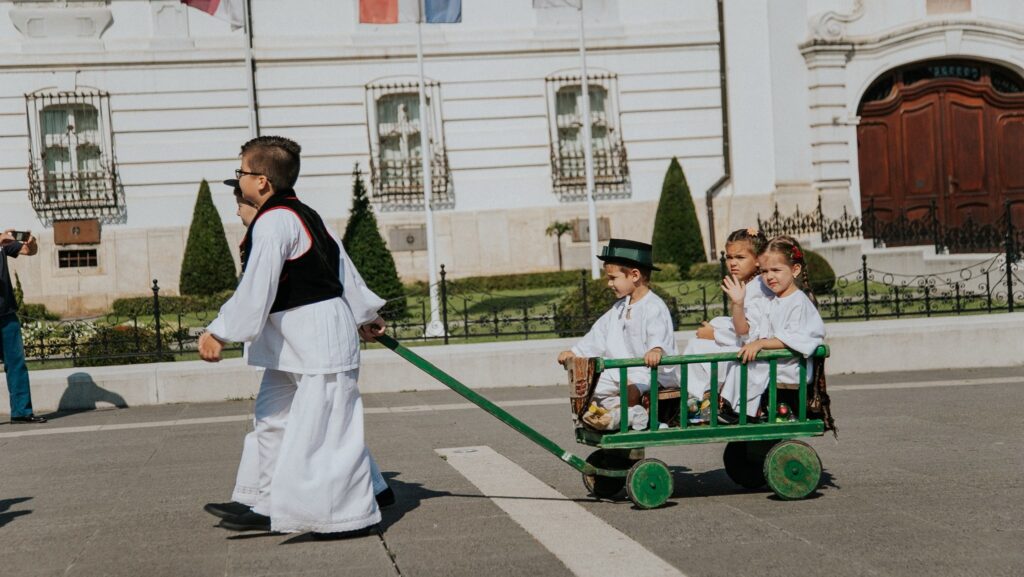 On Friday, July 1st, this year's 56th Embroideries of Đakovo were officially opened. This year's performance entitled "Daydreaming of Šokac" or "When the greatest Croatian painter danced Šokačko kolo" depicted the famous painter Vlaho Bukovac visiting Đakovo and Slavonia.
Traditionally, the script was written by Mirko Ćurić, and the director and actor was Darko Milas. The members of KUD "Tena" took part in the performance as a representation of the Slavonic tradition, so Vlaho danced with them.
"I wanted with this scenic picture, that everyone who watches it, in front of the cathedral or in front of the small screens, at least for a short time, feel the beauty of Šokac's daydreams and Slavonian life, to realize the importance and historical greatness of our Đakovo, all that enchanted the greatest Croatian painter and his wife", said Mirko Ćurić. /Source: Đakovački vezovi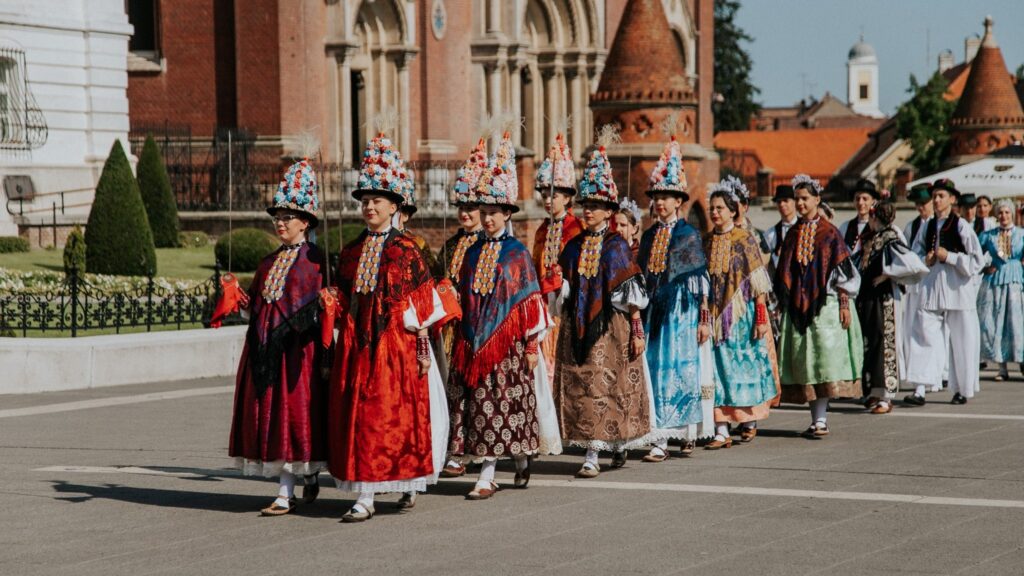 On Sunday, July 3rd, "Tena" led the folklore societies in the ceremonial procession of the participants of the 56th Embroideries of Đakovo.
43 groups participated in the procession, so all the splendor of Slavonia, as well as other parts of Croatia whose groups participated, was shown. In addition, we had the opportunity to see different traditions of foreign societies such as partner countries Ukraine, Bulgaria, Slovenia, Serbia…